8/26/2013
Watkins & Eager Member, C. Joyce Hall has been elected Section Secretary of the Health Law Section of the American Bar Association at the recent ABA Annual Meeting in San Francisco, California.
The Health Law Section of the ABA is the voice of the national health law bar within the ABA. Health Law Section members represent clients in all segments of the healthcare industry, including physicians, hospitals and other institutional providers; teaching and research organizations; managed care organizations and other third-party payors; pharmaceutical companies; and device manufacturers. In addition, its members work in governmental healthcare programs, federal and state regulatory bodies and the academic community.
Joyce has been an active member of the ABA Health Law Section serving as Interest Group Chair, Interest Group Leadership Chair, Programs Co-Chair and Council Member, and has been recognized as a Best Lawyer in Health Care Law by Best Lawyers of America®.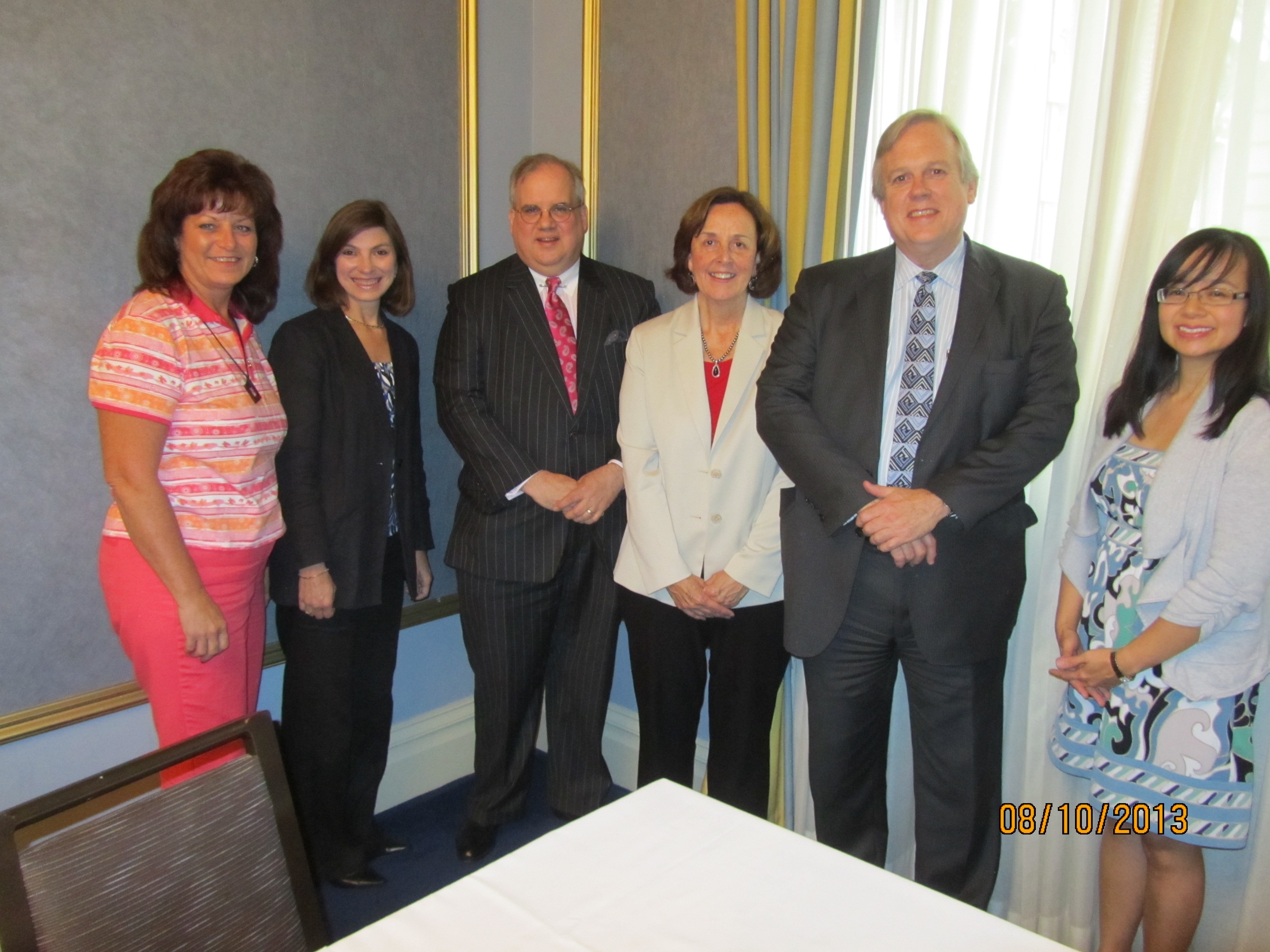 Pictured : Wanda Workman, Director, Health Law Section, Joyce Hall, Watkins & Eager, Secretary
William W. Horton, Johnston, Barton, Proctor & Rose, LLP, Birmingham, AL - Vice -Chair, Kathleen M.
Scully-Hayes, Social Security Administration, Baldwin, MD - Chair, Michael E. Clark, Duane Morris,
Houston, TX - Chair-Elect, Alexandria Hien McCombs, Concentra, Addison, TX - Budget Officer