5/3/2013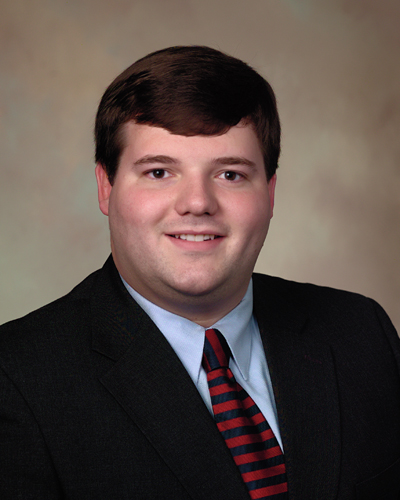 Corey D. Hinshaw has been selected by the Mississippi Business Journal as one of the Top 40 Under 40 for 2013. The Top 40 Under 40 special edition of the Mississippi Business Journal recognizes the state's up-and-coming business leaders under the age of forty who are making significant contributions to Mississippi and their community.
Corey, a member of the firm, has a wide and diverse litigation practice with particular emphases in the areas of general litigation, complex mass tort litigation, products liability and medical malpractice and healthcare litigation. He received his law degree magna cum laude in 2004 from the University of Mississippi School of Law where he served as Editor in Chief of the Mississippi Law Journal. Corey is also active in many bar and professional activities and currently serves as the District 13 Representative to the American Bar Association's Young Lawyers Division and is on the Board of Directors for the Mississippi Volunteer Lawyers Project. He has previously served as President of the Jackson Young Lawyers and was on the Board of Directors for the Mississippi Bar Young Lawyers Division, the Capital Area Bar Association and the Mississippi Center for Legal Services Corporation.
Corey and the other recipients will be recognized in a commemorative issue of the Mississippi Business Journal on May 24, 2013.